The Pound Sterling climbed 1.2 per cent against the dollar on Monday, December 14 morning dealings in London to $1.3385. Likewise, it advanced 0.9 per cent against the Euro to €1.1014.
This gains partially reversed the previous week's 1.6 per cent fall, triggered by warnings from EU and UK leaders that Britain could leave the EU bloc without a trade deal when the Brexit transition period concluded at the end of this year.
Sterling rallied after the EU and UK decided to "go the extra mile" and continue Brexit trade negotiations
Boris Johnson, UK prime minister, and Ursula von der Leyen, European Commission president, agreed in a "constructive" call on December 13 to "go the extra mile" in an attempt to break the deadlock, as both sides reported progress. Still, no deadline was set for negotiations and British officials admitted they could drag on until Christmas.
Goldman Sachs on December 13 suggested that it expected the value of the British currency to rise up to 2 percent compared to Euro on analyzing the apparent progress towards a deal.
However, the Barclays analysts cautioned that negative risks to the pound would persist until UK and EU negotiators reach an agreement. The bank informed that the value of Sterling could trade above $1.35 after the EU and UK make a deal. However, Barclays expects that the value of pound can drop to about $1.2 in the case the deadline ends without a deal.
The UK bank strategist opine that a deal narrowly remains the country's base case expecting the pound to bounce ultimately.
Sterling's gains on December 14 came ahead of December 16's Bank of England meeting. Economists broadly expect the central bank to hold steady on policy after it boosted its bond-buying programme by £150bn at its November meeting.
However, Bank of America stressed that Brexit news remained the potential near-term catalyst for a change at the BoE. "If markets became jittery the BoE could increase the QE purchase pace at short notice," the bank expressed in its statement.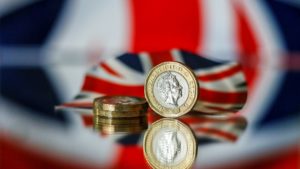 Measures of expected volatility in sterling over the next month remain elevated, signalling heightened market expectations for tumult in the pound as 2020 nears its end.